Validating access
Jump to navigation
Jump to search
After setting up schedules, privileges, and roles it may be useful to check that the desired result has been achieved. Telcred Access manager allows the administrator to check the permissions for either a user, card, or door. Click the link at the bottom of the page to check the permissions: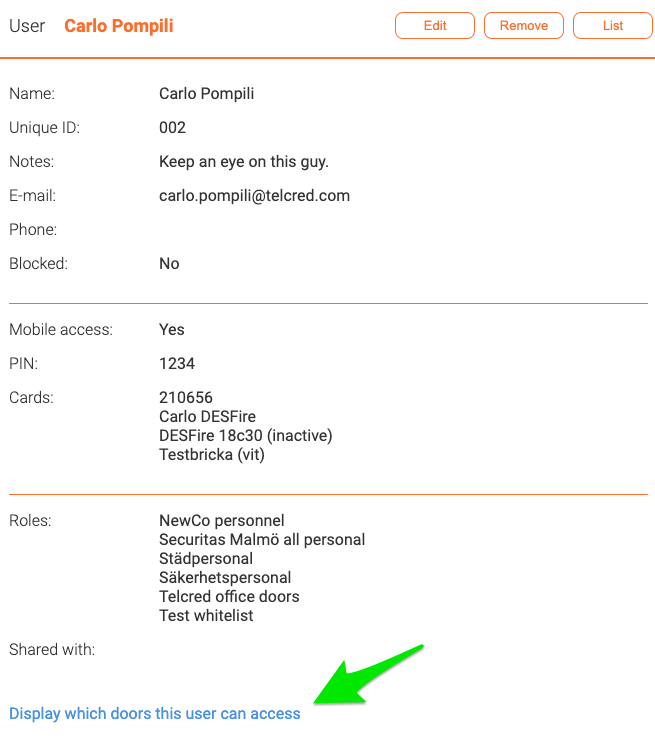 This takes you to a page where for users and cards, you can see which doors can be accessed and how: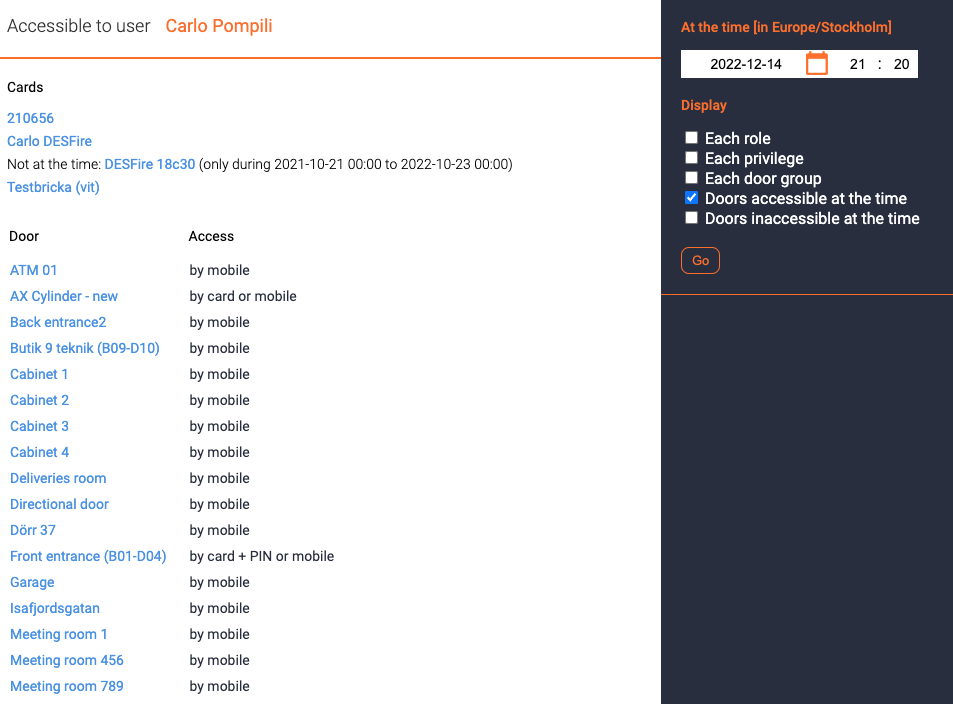 For doors, instead, the page shows which users have access to the door. In the top-right part of the page, it is possible to choose for which point in time the information should be displayed, and the level of detail (e.g. the roles and privileges which provide access).