Update firmware
Jump to navigation
Jump to search
For both security and reliability reasons, it is strongly recommended to make sure that the firmware on the door controllers is up-to-date. On the controller list page it is easy to check the firmware version for all the controllers:

Note that different types of controllers have different versions.
To update the firmware of a controller, click the controller to get to its detail page, then click edit and select the latest version in the dropdown box for firmware: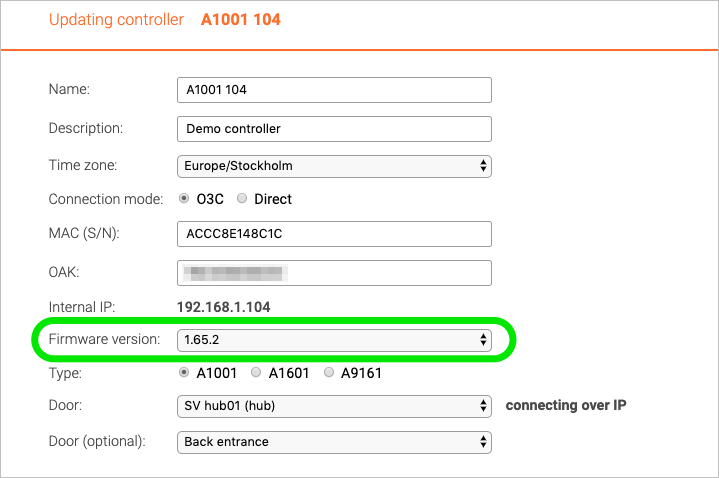 Click Save to start the firmware update. There is no need to stay on the page until the update is done. Finally, note that the controller will be offline for approx. five minutes during the update process.